How it works?
It works on the local network of the business or on a cloud account that belongs only to you.
With your standard or customized portal design, we make your facility ready for online sales in a very short time.
1

Define Easily
After defining the pictures of your hotel (s), rooms and accommodation types, you will be ready for sale in just a few minutes with the "Price Wizard" of our contract module that will adapt to your every price point of view.
2

Call Center Sell
We install our fully integrated IPS (Virtual) Switchboard with all its capabilities at any point you wish. From the moment your phone rings, besides the entire transaction history of the caller, the customer and sales card is displayed on the screen of the person who answered the call, wherever you were in the last call.
3

Online Reservation
Your portal to the internet is compatible with mobile devices such as tablet, pc, android or IOS. It receives the accommodation conditions of your guests, after examining all your rooms and price variations that are ready for sale in accordance with their expectations, it helps them to buy the reservation that they have placed in the basket with all the facilities of credit card or money order / eft option. Moreover, if you wish, without having to pay the entire accommodation fee immediately.
What is Asisia?
We have combined our more than ten years of hospitality experience in a single application.
Developed in accordance with the structure of both agencies and hotels with B2B and B2C support, Asisia promises you the most accurate expense and income analysis with the easiest information access and options such as google and facebook integrations.
Please contact us for more detailed information.
Demo Request Form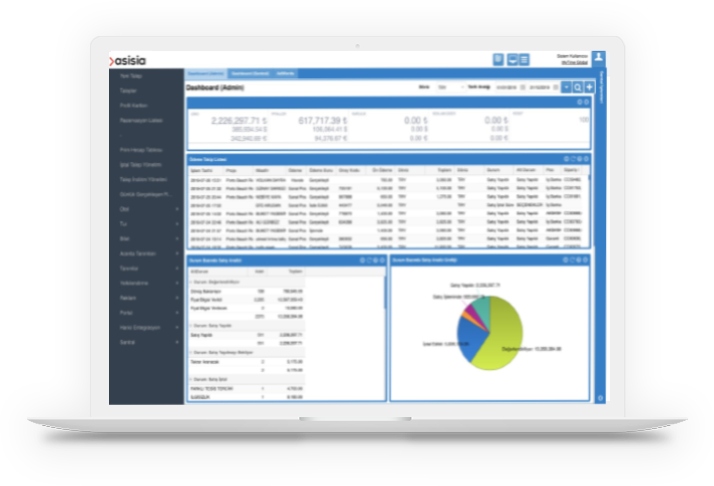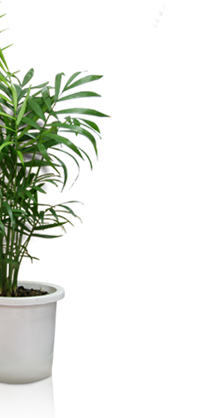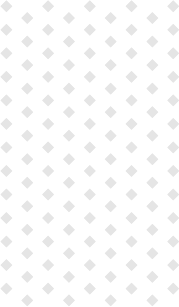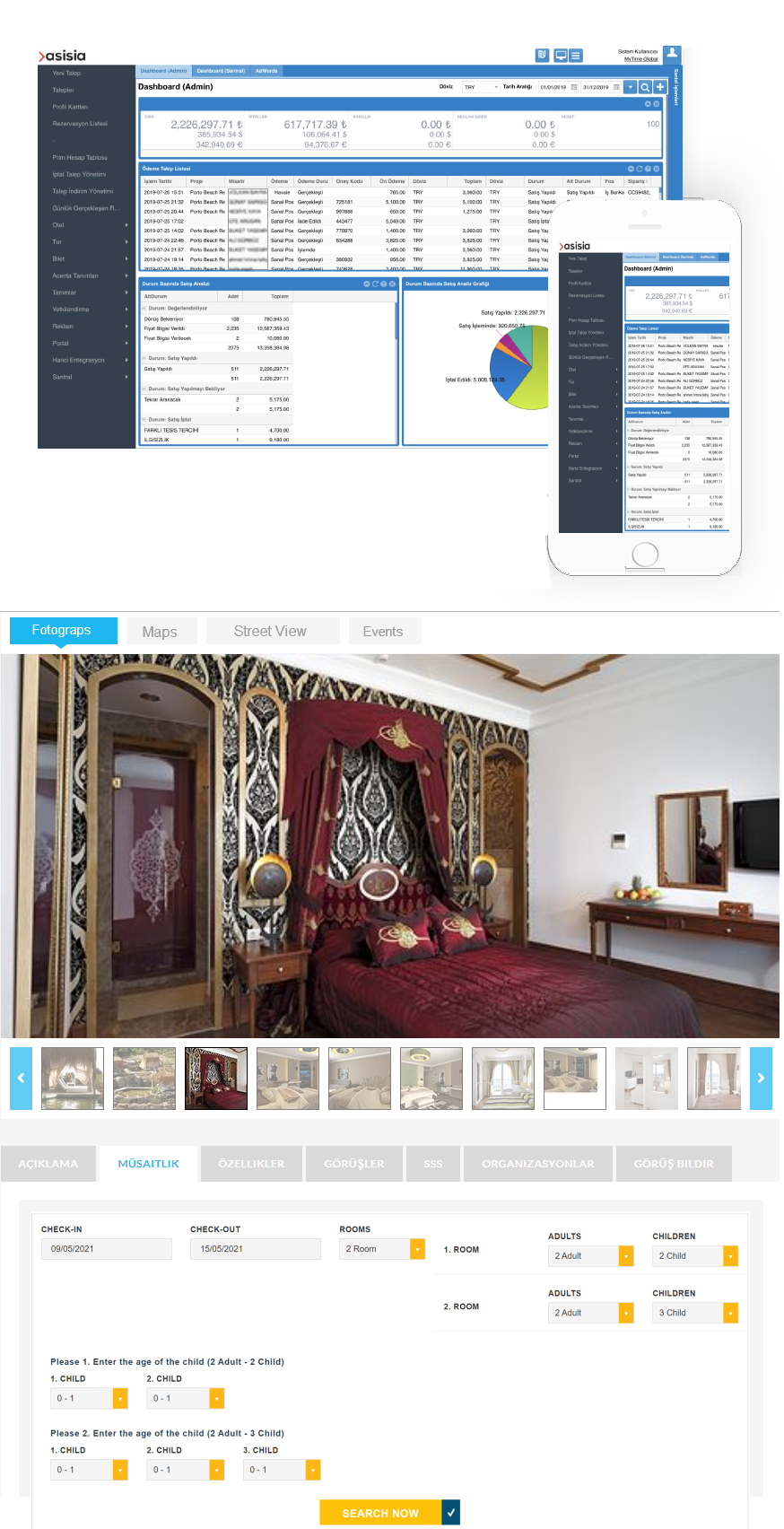 Software Features
Quality service, customer satisfaction ...
all the methods and possibilities necessary for its realization are together.
Call Center Module (Basic / Hotel Management)

It is the ideal solution to make your relationship with your existing or potential customers the most efficient, effective and ultimately most profitable.

Virtual Pos Credit Card and Money Transfer / EFT Tracking

You can work simultaneously with many banks, make your installment sales easily, and perform processes such as money back and transaction cancellation via Asisia without connecting to the bank automation.

Contract, Quota and Discount Module

Our module, designed to fully comply with your sales policies, is designed to make your pricing, quota determination and discounts easily and quickly in accordance with all your periods.

Online Sales (Portal) Module (Standard Package)

On the Internet, your visitors can make their own reservations with the room and accommodation options they want, register, and pay with credit card / money order methods.

Online Sales (Portal) Module Special Design Supplement Package

In addition to the standard package, our team is ready for your custom visual and design.

Google Adwords Integration and Ad Budget / Cost

Be fully integrated with AdWords, reach the right masses at the right time, making sure you don't waste your money and time ...

Digital Call Center Management

With our Virtual Switchboard service, all possible requests turn into reservations. All your online or offline digital ads are under follow-up. Asisia will tell you how much you go from which channel and how much income you earn.

Agent Premium Calculation Module

With a "click", the premiums of customer representatives are automatically calculated. If you wish, they can follow their own situation instantly so that they can always keep their sales potential alive.

XML/JSON Services

Asisia, It enables you to integrate price, quota or reservation with your agency / sub-agencies via JSON or XML web services.

Iframe Support

Your Agency / Sub-Agencies can make sales through your infrastructure with our IFrame support inside their own portals. With your virtual poses and payment options ...

Search Box Widget

With the reservation search engine, we provide usage support to run only our sales module in your portal.
Are you satisfied with your own existing website? Keep using it!

Extensible Services

Honeymoon Room, Gala, Flower Basket etc. that you provide in the facility. You can present it as an option in front of your guests for paid or free services.

In addition, Asisia includes out-of-facility services such as Cruise, Balloon Tour, Movie Ticket, Theme Park Ticket, Transfer and Box Office Sales Module, Turnstile Pass systems.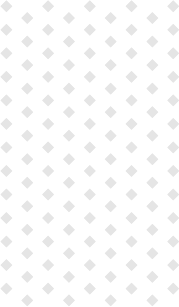 Portal Standard Package Features
The following features are included in the standard package, and are offered free of charge. By purchasing a special design package, you can use your web design, which we will make completely for you.
High Resolution
Compliance with optimum performance in all visuals
Your Color, Your Logo
Your company logo and definitions to match your own colors
Google Analytics
Ability to review site statistics, follow up successful / unsuccessful reservations
Clean Code
High success guarantee in site performance measurements
Responsive Design
Design compatible with mobile devices
Easy to Use
Clear and guiding perspective
Perfect Showcase
Showcase visuals in different sizes with slider interfaces
Video Animations
Stronger facility promotion with video support
Reasonable price
We offer services with the logic of renting or purchasing. Factors such as the user and the number of facilities are the main factors that make up the price. Please send us the following request form to determine the most accurate and most suitable price type together.
Online Demo Form
Send us the form below to try Asia online.
After your information has been reviewed by our relevant department, we will create a user as soon as possible and notify you of your password by e-mail.
Frequently asked Questions
Apart from the questions mentioned here, you can learn the topics you want to know by contacting us from the contact section.